Examples
Poor People Now was created to help poor people find resources that could help them. It has links to all kinds of organizations. I created it because I was living in Potosi, Missouri at the time and unemployment is 25 % in that town. I was living with my dad at the time waiting to be hired. We actually had people knocking on door asking for food and money. I decided that I would build this site in order to help people get to the resources that already are available. I found some many resources some I would not even thought about such as diaper banks. If you know someone in need check it out.
---
Universe of Wonders is a book James Eye wrote. He needed to market his book. I said "I will make you a website and social media platform" and I did. It has changed a lot throughout the years with updates and one complete redo.   We also did mades some videos that went along with his book. You can buy the book so that makes it an ecommerce site as well.   The mobile app for students that goes with the book is doing a complete update that is also in the works.
---
Services
Axure write ups
Websites
Card Sorting
Digital Card Sorting
UX Research
Paper Wireframing
Coming soon Eyetracking research
---
About US
We are in the the business of Usability Research and Web Design. We will perform card sorting, wireframing, axure write ups and websites. We are headquarters is in Potosi, Missouri with a branch in Chesterfield, Missouri.
---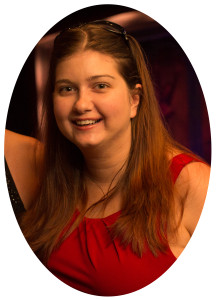 Melody Eye is our President and  UX Designer/Researcher. She runs most Creative Computer People and she is also involved with planning  the  UX and Service Design  Conferences in St Louis.   Conference will be held on September 25th, and 26th 2017. She graduated from the Missouri University of Science and Technology with a MS in Information Science and Technology and a Certification in Human Computer Interaction. She also holds a B.S. degree in Telecommunication with minors in Business Administration and Information Science  from Lee University. Melody can be reached at melody@creativecomputerpeopleinc.com .
---
Contact Us